Bandera has always aimed to satisfy the customer, by spending time and investing money to build customised lines and meet the customers' needs.
Bandera has several loyal customers, among them a primary South American producer, who has built, through the years, a strong relationship with Bandera and keeps investing in new machineries for the production of agrifilm and geomembrane.
This strong collaboration started in 2007 at the Düsseldorf International Trade Fair for Plastic and Rubber Industries. This first meeting introduced the investor to the identifying quality of Bandera, and to its long and solid experience in the extrusion field. These key aspects persuaded him to rely on Bandera for the supply of an extrusion die head, 1800 mm diameter, for the production of agrifilm and geomembrane. He then decided to purchase the extruders and replace a few parts, in order to improve the productive efficiency. Since then, one order followed another.
The machineries quality, the reliability of the brand, the know-how and the expertise of the Service Dept. make the investor renew over and over his trust in Bandera.
Since 2010, the South American producer has opened three new plants in Central and South America, which meant new extrusion line machineries and new purchase orders for Bandera that, from 2007 to the present has around 20 orders made by the investor for its innovative technologies.
The relationship between the South American producer and Bandera has strengthened through the years. It is not a business-only bond but it is based on mutual trust and a strong spirit of cooperation.
For further information, please contact Mr. Paolo Ceol, Blown Film Product Manager – p.ceol@lbandera.com

@banderaontheweb
@house_extrusion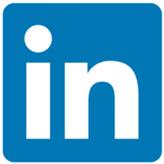 https://www.linkedin.com/company/9243543/



https://www.youtube.com/user/ExtrusionbyBandera