The Technology
Integrated Cast & Calendering technique, available with in-line film lamination system for F.F.S. application Extrusion coating equipment for optimizing barrier resins workability and layers structure accuracy
The Product
Rigid and flexible film Extrusion line, for PP superior quality products, food & non-food packaging market, barrier & non-barrier applications, Form-Fill-Seal & thermoforming
The Tangible Benefits (compared to standard PP)
Higher transparency (haze and clarity)
Easier barrier resins workability
Layer structure accuracy
Lower shrinkage
Sustainable down-gauging
Better thermoformability
Greater mechanical properties
The Special Adds
With Bandera Highly Vented Twin Screw Extruder (HVTSE®)
Cost-effectiveness (energy saving, color & recipe changeover, Overall Extrusion Equipment Effectiveness ® (OEEE)
Versatility (easier regrind material re-work and homogenization)
Flexibility (PP and PET, PLA, PS products)
GET YOUR PERSONAL CONSULTATION
Searching for the right solution? We are happy to consult with you which solutions best fit your needs.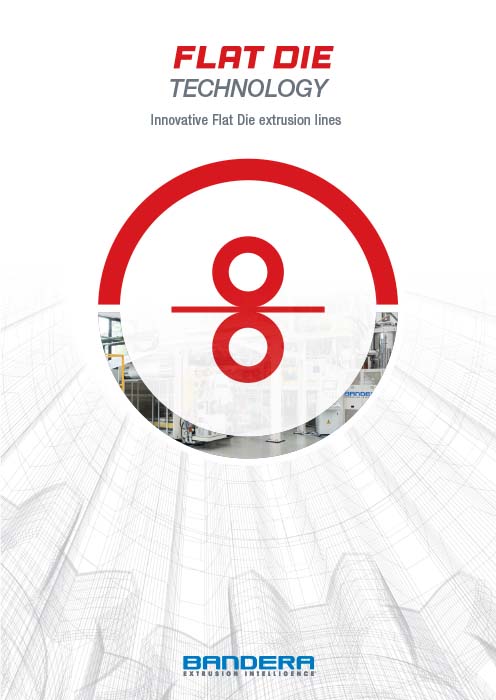 Discover more
PET
Our PET foil production plants for the thermoforming and converting industries (FFS) are all characterised by maximum flexibility in order to process all packaging materials.
Read more
Special Technologies
Bandera's special technologies relate to coating processes, lamination, High-Tech Cast Film Lines, drafting equipment (MDO – Machine Direction Orientation), VelPET® Lightweight Packaging.
Read more