Being one of the Bandera bestseller equipment, the key factor of the SmartDuty® line is the repeatability of the projects all over the world. Medium rate output (700 kg/h and 1000 kg/h size) to satisfy the thermoforming and Form-Fill-Seal markets, predominantly destined to the food packaging sector.
One of the "Best Sellers" of Bandera production range.
Line has been designed by our Engineering Department to comply with the most recent packaging market requirements, exploiting the technological benefits on a cost-effectiveness criteria.
Easy-to-run, operator-friendly
Excellent production efficiency, max output achievable 1000 kg/h
Thickness range and available width covering all packaging market needs
Limited space requirement and quick installation time
Possibility of in-line thermoforming solution (in cooperation with major thermoforming machine producers)
VelPET ® AND Lighter Packaging®
Innovative idea stimulating the creation of new products – in cooperation with strategic partners – for a more sustainable future in the plastic packaging environment.
All these words to describe the original patented Bandera structural E-PET foam film production (VelPET ®) to provide Lighter Packaging (recyclable) solutions by replacing the ordinary rigid packaging in PS and PET.
GET YOUR PERSONAL CONSULTATION
Searching for the right solution? We are happy to consult with you which solutions best fit your needs.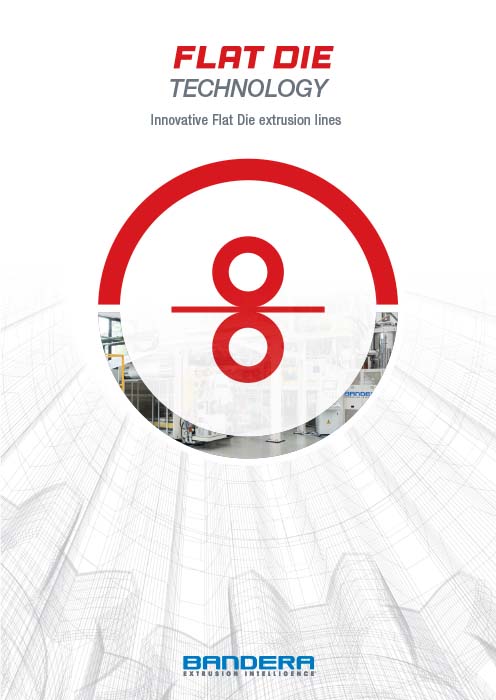 Discover more
The Bandera resolute answer for achieving 100% recyclate to 100% recyclable products, satisfying PET trays circularity.
Read more
Special Technologies
Bandera's special technologies relate to coating processes, lamination, High-Tech Cast Film Lines, drafting equipment (MDO – Machine Direction Orientation), VelPET® Lightweight Packaging.
Read more