October 2019
Bandera at K2019 Extrusion Intelligence® and innovative ideas for the future of the circular economy
Bandera solutions for the packaging and converting of the future: minimizing power consumption, reducing film/sheet thickness and achieving the basic goal of sustainable packaging weight reduction.
The brand new House of Extrusion® along with an Open House with complete extrusion lines running at Bandera Headquarters during the K2019 will show how innovation can boost the circular economy of plastics.
Innovation as the key to sustainability
Plastics is an essential element in contemporary economy. Its use has increased twenty-fold over the last fifty years and the expected trend for the next twenty indicates a further doubling. The topic of sustainability has been raised by the industries of the sector, not only as an essential ethical element, but also as a practical argument to support the sector.
A crucial issue for Bandera is the effort of promoting recyclable and/or biodegradable materials for environmental protection, a commitment in which the Italian company has long played the role of forerunner.
Innovation is the key to the success of this company of great tradition. Promoting sustainable industrial technologies and processes, aimed at guaranteeing minimum energy consumption, encouraging the transformation of recycled or biodegradable materials, reducing the weight of packaging.  These are just some examples of the strong pioneering attitude of Bandera.
Renewed House of Extrusion®
 Thanks to the targets achieved, Bandera is currently developing a project for further expansion of company production units.
The new 3,000m2 hall, added to the already 2,600m2 existing one, will include a 35-meter tower to test medium – to large-sized blown film lines, intended for both the packaging & converting, as well as for the agricultural and geomembrane sectors.
Moreover, the new hall will strengthen Bandera brand competitiveness by providing operational support for contract line assembly required to comply with strict completion and delivery deadlines.
Assembled lines are intended for exhibition purposes, as well as for backing daily industrial operations.
In the past three years, relying upon a closer and sustained cooperation established with its qualified and trustworthy suppliers, along with raw material producers, Bandera has developed further solutions to meet market demand, both in the ever-growing recycled and organic material sector and in the industrial and food packaging sector, along with the high-tech film industry and multilayer agrifilm applications.
On show at K2019
In order to cover the need for coping with different application sectors, Bandera will introduce a brand new concept of its 7-layer blown film line, Barrier Flex® Seven.  This line will be shown running at the K2019 (Düsseldorf, October 16 through 23, 2019).
The Barrier Flex® Seven line is a unique solution combining barrier and high barrier blown, and high-throughput polyolefin film production.
The Barrier Flex® line offers customers a great flexibility, without affecting either hourly output performance, in case of polyolefin film production, or end-product quality level (optimized tolerance ranges) when producing barrier film.
Energy efficiency was carefully considered in designing Barrier Flex® Seven – Bandera implemented low-energy drivers and reluctance motor systems for synchronised operation, in order to minimize noise emissions and considerably simplify maintenance requirements.
The need for interconnected lines has driven Bandera to redesign blown film line control system thoroughly, radically improving process management and optimization.
Enhanced line control system maximizes communication with industrial equipment and systems for data collection and monitoring: an open connectivity with corporate information systems offers fast and efficient data collection and management. The introduction of the IoE – Internet of Extrusion®, an innovative HMI (Human Machinery Interface) results in simplified diagnostics for driver and motor predictive maintenance and increased process control parameter accessibility.
A wide and bright 3D synoptic display offers an overall one-glance overview of machinery and system status, as well as options to view remotely from a tablet or smartphone.
Open day event at Bandera Headquarters
 As usual, in conjunction with the K2019 trade fair, Bandera House of Extrusion® will host an open door event – at its Research and Development Centre in Busto Arsizio.
Bandera will offer visitors at the THOE a unique opportunity to see the following lines:
Additional 3 and 7-layer blown film lines for the converting and flexible packaging industry, as well as line sections for multi-layer agrifilm extrusion and waterproofing geomembranes.
A brand new flat-die extrusion line for the rigid packaging sector mainly dedicated to the production of 5-layer rigid PET and PLA film for food packaging applications.
Above all, visitors will have the opportunity of seeing and discovering a flat-die technology dedicated extrusion hardware called CONDOR LINE®, which currently represents the most advanced technological learning HUB for packaging and converting sector players.
The latter line is essentially a ground-breaking way of supporting converting companies in facing challenging innovative production targets, as well as of sharing knowledge and innovation with investors.
This project includes a complete flat-die extrusion line equipped with an in-line extrusion coating section – comprising 9 extruders as a whole. The line represents a valuable research instrument for its reference sector, as actual industrial output requirements are implemented for research.
In the EA – Extrusion Academy® laboratory it is possible to test polymers with advanced materials for new compounds, like PEEK or PLA with Graphene or 2DMaterials.
The event will be disclosed to major players, inviting them on a one-to-one basis to make them fully exploit the potential involved, provided the issue of prior confidentiality agreements.
Not just a place, but a Learning Hub
Not just a place for industrial production, but an effective Learning Hub, where performances are tested: a venue dedicated to cutting-edge structures and recipes for special film made from recycled and organic materials, in compliance with European circular economy regulations, as well as to exploring new knowledge for reducing packaging weight, implementing the most diverse foaming solutions.  Finally yet importantly, it is a hub for exploiting and improving film characteristics by enhancing the use of noble mineral fillers.
Essentially, the new Centre is an incubator of ideas focusing on extrusion, recycling and packaging in the footsteps of Extrusion Intelligence®.
*****
For any further information, please contact:
Dr Andrea Rigliano
General Sales & Marketing Director
+ 39 335 1813703 Mobile / + 39 0331 398202 Direct Office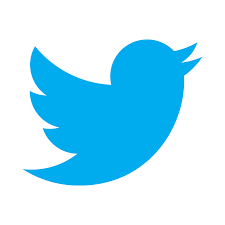 @banderaontheweb / @house_extrusion /@extrusion_EA
 Costruzioni Meccaniche Luigi Bandera SpA 
 ExtrusionbyBandera