Costruzioni Meccaniche Luigi Bandera spa is proud to announce that it has joined Graphene Flagship
as an Associated Member
Graphene Flagship is €1bn, EU founded collaboration designed to take graphene and related two-dimensional materials from laboratory to factory floor and beyond.
The Graphene Flagship is an international academic-industrial consortium with 150 partners and more than 60 associate members distributed in 23 countries. It is one of two Future and Emerging Technology Flagships founded and part-funded by the European Commission. In addition to full partners, the flagship has a growing number of associate members, who as part of the flagship community facilitate alignment and information flow between the consortium and related national and international activities.
Bandera S.p.A, based in Busto Arsizio, Italy, is a worldwide leader in the manufacturing of plastics extrusion machinery used in more than 75 countries by 15,500 customers for producing a large scale of different products, from packaging, food packaging, converting, lamination film, agriculture, automotive, etc.
Bandera is strongly committed in the circular economy with purification – extrusion lines for food packaging from recycled PET – PURe ® and extrusion of degradable bio-plastics.
Our laboratory Extrusion Academy ® with industrial lines in The House of Extrusion ® located in Busto Arsizio, Italy, just a few minutes from Milano Malpensa Airport, can extrude polymers from 0.3 kg/h up to +3,000 kg/h. Bringing prototypes to industrial scale under a single roof of 5,000 m2 where is possible to test prototypes and develop new products in collaboration or in autonomy, together with the developing of new Intellectual Property (IP). 
For further information
Giovanni A. della Rossa
Innovation & IP
Luigi Bandera S.p.A
t +39 0331 398 301
m +39 335 351 176

@banderaontheweb
@house_extrusion
@extrusion_EA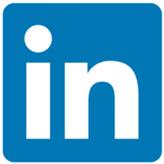 https://www.linkedin.com/company/9243543/


https://www.youtube.com/user/ExtrusionbyBandera