The latest acquisition: a Multilayer PET and PS Rigid Film Extrusion Line for thermoforming for the food packaging industry. Its production orientation: fast food chains. Its final target: expansion.  Supplier choice: Bandera, synonym for extrusion tradition, expertise, innovative design, robust and reliable equipment, trouble-free operation, assistance with process optimizing, guaranteed financial returns for the Customer's investment.
All of the above advantages coupled with the hundreds of operating references were demonstrative enough to convince a long-sought new customer to choose the Bandera option.   This new customer, recently won over for its latest extrusion investment, is an important European converter rooted in Southern Italy and branched, with operating facilities, in the South of Europe, as well as overseas, currently expanding to the North of Europe with this new acquisition.
This newly supplied Bandera rigid film extrusion line is sized for a gross output of 1600kg/h, with a maximum net film width of 1100mm and a 150µm gauge.  The extrusion/ co-extrusion groups consist of respectively:
– A main, Bandera patented, co-rotating twin screw extruder 2C105 52L/D, vacuum vented, equipped with superfiltration screen changer system, suitable for processing also recycled material, in compliance with the rules of food grade packaging;
– a single screw co-extruder, TR75 35L/D.
The downstream includes, among other equipment, a Bandera flat die and a horizontal roll stack with motorized cross axis system for processing thin films.  It further comprises a manual trolley winding unit with automatic threading system, suitable for winding oversize reels. The latter peculiar customized feature responds to the customer's requirement to handle big productions and to cope with the needed ever-increasing capability to meet the growth of the fast food sector in which they operate.
If we were to make a final assessment of this new achievement, we can emphasize that its foundations lie on Bandera technical capabilities and know-how and on its perseverance in pursuing challenges.
For further information, please contact Mr. Gabriele Murano, Rigid Film Product Manager – murano@lbandera.com

@banderaontheweb
@house_extrusion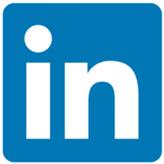 https://www.linkedin.com/company/9243543/



https://www.youtube.com/user/ExtrusionbyBandera